Dementia Incidence in Britain Dropped, Mostly in Men
Evidence continues to mount that fewer people are developing dementia now than in past decades. The latest study to report this appeared in the April 19 Nature Communications. Researchers led by Carol Brayne at the University of Cambridge, England, directly compared incidence in representative population samples in multiple geographic areas of the United Kingdom in the early 1990s with that during 2008-2011. They found a lower rate in the recent cohort, which resulted in an estimated 20 percent fewer new dementia cases at the population level than would have been expected based on the older rates. Intriguingly, this drop was driven mostly by fewer new cases among men. This contrasts with some other recent studies where researchers reported greater drops in incidence among women. The discrepancy suggests different factors may be at work in different populations, researchers noted. Meanwhile, the overall findings bolster the evidence for declining dementia rates in the Western world.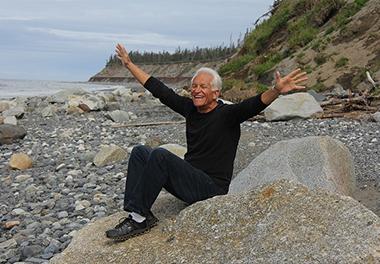 Researchers said the data should fuel a push toward prevention. "We need to change our thinking to focus, with a sense of optimism, on strategies to delay dementia onset. We're already making progress—we just didn't know it until fairly recently," Eric Larson at Group Health Research Institute, Seattle, wrote to Alzforum. Kristine Yaffe at the University of California, San Francisco, expressed enthusiasm as well. "These results are really exciting. They tell us that public health interventions are having a big effect on brain health."
Multiple studies from the United States and Europe have now reported declining dementia incidence, although in many cases this was inferred from prevalence data, and in other cases the trend did not reach statistical significance in small, geographically limited, short-term studies (see May 2013 news). Recently, researchers led by Sudha Seshadri at Boston University measured a roughly 20 percent drop in new dementia cases per decade from the late 1970s to the early 2010s in the Framingham Heart Study cohort, firming up the evidence that incidence is truly on the wane in developed countries (see Feb 2016 news).
The U.K. study took a different approach to calculating incidence. Rather than follow a single cohort over time, it measured incidence among two similar cohorts 20 years apart. In the early 1990s the researchers recruited a representative population sample of more than 7,000 people aged 65 and older from five regions in the United Kingdom, in what was called the first Cognitive Function and Ageing Study (CFAS I). They calculated AD prevalence data from this sample, then followed up with a subset of the cognitively healthy participants two years later to determine how many of them had developed dementia, as measured by scores on the Geriatric Mental State exam. Twenty years later, the authors recruited a similarly sized, independent population sample from three of the same geographic areas for CFAS II. They used identical assessment methods and follow-up to enable direct comparison between the cohorts.
In 2013, the authors reported that they were surprised to find nearly identical dementia prevalence estimates in CFAS I and II despite the overall aging of the population over those two decades (see Jul 2013 conference news). This suggested that incidence might have dropped. Now, the authors confirm this hunch with the actual incidence numbers. The number of new cases fell from 20 per 1,000 person-years in CFAS I to 17.7 in CFAS II. This had a notable effect. When adjusted for the aging of the population, the incidence rate seen in CFAS I would have resulted in an estimated 251,000 new cases of dementia in the United Kingdom in 2010. However, the actual number of new cases based on CFAS II rates was about 210,000, a drop of around 20 percent. The reported decline is similar, although slightly smaller, to that seen in other recent studies, which estimated incidence drops of 20-30 percent per decade. "The fact that we're getting similar signals from different [study] designs is very compelling," Brayne said.
When the authors broke down the decline by age and gender, they found that incidence tapered off only slightly in women. Most of the drop came from men, particularly those over age 80, making their CFAS II incidence rates lower than in women of the same age. At younger ages, incidence rates were higher in men in CFAS I, but about equal in both sexes in CFAS II. The drop in men's rates contrasts with the Framingham findings and a recent study from Germany, where women's numbers drove the downward incidence trend. However, the new British data match findings from Sweden and Southern Europe, where men benefited the most (see Qiu et al., 2013; Lobo et al., 2007).
Researchers don't know the reason for the gender discrepancies, but suggested there could be several factors at work. "There may be major differences in lifestyle, health, and exposure to different risks across genders and countries," Brayne told Alzforum. Lower incidence in men in particular might be due to better cardiovascular care, suggested Yaffe. She noted that men were disproportionately affected by cardiovascular disease in the past, and have benefited more than women from statin therapies. "There are interesting gender differences around cardiovascular disease and risk-factor management," Yaffe said. Conversely, women may have benefited more than men from increased educational opportunities in recent decades, and this might explain better outcomes in women in some populations, she speculated.
The findings also highlight the importance of experiences throughout life in determining brain health in old age, the researchers stressed. Dementia risk may begin early in life, Yaffe noted. "The brain responds to lifelong exposure to risk factors," she told Alzforum. Brayne agreed, "These studies tell us we should pay more attention to factors in society that facilitate the health of the brain and the body through the whole life course."—Madolyn Bowman Rogers
References
News Citations
Paper Citations
Qiu C, von Strauss E, Bäckman L, Winblad B, Fratiglioni L. Twenty-year changes in dementia occurrence suggest decreasing incidence in central Stockholm, Sweden.

Neurology

. 2013 May 14;80(20):1888-94. PubMed.
Lobo A, Saz P, Marcos G, Dia JL, De-la-Camara C, Ventura T, Montañes JA, Lobo-Escolar A, Aznar S, . Prevalence of dementia in a southern European population in two different time periods: the ZARADEMP Project.

Acta Psychiatr Scand

. 2007 Oct;116(4):299-307. PubMed.