Better Living Through Polyamines?
Part 1 of two
Could primordial soup, semen, and rotting flesh hold clues to healthy cognitive aging? If the idea sounds a little repulsive, consider this. These three types of complex organic matter are all packed with polyamines—flat strings of amine groups that have been around since life began, are so concentrated in semen spermidine crystals form, and as putrescine, give dying flesh its characteristic smell. They also happen to abound in foods like aged cheese, soybeans, and broccoli. Now, a handful of studies suggest that dietary polyamines, most notably spermidine, stave off age-related cognitive decline in mice, possibly by revving up mitophagy and mitochondrial function. Could people benefit too? A few small studies hint that foods rich in spermidine keep people sharper into old age, and several clinical trials are testing out spermidine supplements as a treatment for cognitive impairment.
Spermidine boosts mitochondrial function and memory in old mice.
In flies, these benefits depend upon mitophagy.
Cognition slips less with age in people on a diet rich in spermidine.
Made by our own cells, polyamines, which include putrescine, spermidine, and spermine, in order of increasing length, have been implicated in myriad cellular functions, including transcription, translation, and proliferation (Miller-Fleming et al., 2015; Li et al., 2020). The polycations' ability to boost autophagy and to dampen oxidative stress was previously linked to longevity of yeast, worms, fruit flies, mice, and human immune cells (Eisenberg et al., 2009; Eisenberg et al., 2016). Polyamines have been implicated in memory and cognitive function, and reportedly act as neuromodulators by latching onto NMDA receptors (Soda et al., 2009; Guerra et al., 2016). They have even been spotted near amyloid plaques and in microglia in mouse models of amyloidosis (July 2014 news; Feb 2021 news). One recent study claimed that injection of polyamines staved off age-related cognitive decline in mice by promoting autophagic digestion of misfolded proteins (De Risi et al., 2020).
Against this backdrop, researchers led by Frank Madeo and Tobias Eisenberg at the University of Graz, and Stefan Kiechl of the Medical University of Innsbruck, Austria, teamed up to investigate if chronic dietary supplementation with spermidine would influence memory, mitochondrial function, and brain metabolism in aging mice. Previously, the researchers had demonstrated neuroprotective effects of spermidine in fly models of aging and neurodegeneration (Gupta et al., 2013; Büttner et al., 2014).
For their latest study, co-first authors Sabrina Schroeder, Sebastian Hofer, Andreas Zimmermann, and Raimund Pechlaner fed 18-month-old mice water containing 3 mM deuterated spermidine. They detected the isotope in the brain within one week, and its concentration in brain continued to rise for two months. After six months, they put the now 24-month-old mice through their paces in multiple behavioral tests, and found that mice imbibing spermidine had a slight edge over controls on several tests, including spatial learning.
How did spermidine keep the old mice sharper? The researchers detected no change in NMDA receptor signaling. Instead, they found that spermidine gave mitochondria a boost. Using high-resolution respirometry, which measures oxygen consumption at successive steps in the mitochondrial respiration pathway, the researchers reported flagging respiration in hippocampal extracts from 13-month-old control mice compared to those from young, 5-month-old controls. While treating young mice with spermidine did nothing to improve their already-proficient mitochondria, the treatment enhanced mitochondrial respiration in the old mice.
The scientists found a mitochondrial respiration boost in fruit flies, as well. Teasing apart the pathways involved, they found this boost depended upon the autophagy protein Atg7. More specifically, mitophagy—a type of autophagy that disposes of floundering mitochondria—was required for spermidine's beneficial effects. Moreover, when the researchers knocked out the mitophagy proteins Pink1 or Parkin, spermidine no longer boosted the flies' mitochondrial health or improved their memory in a smell-based fear-conditioning test.
Hypusi—what?
How did spermidine promote mitophagy? The scientists suspect hypusination could be involved. Yes, hypusination. This little-known post-translational modification transforms a lysine residue into the amino acid hypusine. And, wouldn't you know, this process requires—spermidine.
Interestingly, hypusine occurs but once in the human proteome. It is found within eukaryotic initiation factor 5a (eIF5a), a translation elongation factor. Studies in human B cells revealed that hypusinated eIF5a mediates translation of the autophagy regulator TFEB, while studies in human macrophages indicated that eIF5a also promotes translation of a cadre of mitochondrial proteins (Zhang et al., 2019; Puleston et al., 2019).
In support of this idea about lysine modification, Schroeder and colleagues detected an uptick in hypusinated eIF5a within the hippocampi of spermidine-treated mice.
For their part, a separate groups of researchers led by Stephan Sigrist of Freie University in Berlin employed a menagerie of fly models to explore this mechanism in depth. In the same issue of Cell Reports, they reported that eIF5a hypusination in the fly brain waned as the flies aged, as did the vigor of their mitochondria. The insects also became sluggish. Co-first authors Yong Tian Liang, Chengji Piao, Christine Beuschel, David Toppe, and colleagues reported that spermidine boosted the flies' mitochondrial function and movement. Using hypusination-deficient flies, the scientists found that spermidine's salubrious effects hinged upon this particular modification of eIF5a. None of the corresponding authors of the Cell Reports papers responded to Alzforum's request for an interview.
Beyond their studies in mice and flies, Schroeder and colleagues in Austria searched for connections between dietary spermidine and cognition in people. This was possible thanks to the Bruneck prospective study, which documents health, longevity, and age-related diseases such as atherosclerosis, cardiovascular disease, neurodegeneration, and cancer among a population of 1,000 people in the northeastern Italian Alps near the Austrian border. Starting in 1990, participants filled out extensive, 118-item dietary questionnaires every five years and underwent cognitive tests.
Using the USDA nutrient database to reference spermidine content in different foods, the study estimated each participant's daily intake of the polyamine. In a previous paper, the researchers had reported that daily intake of spermidine ranged from 9 mg to 11.5 mg per day, and those who consumed more spermidine were less likely to die during a 15-year follow-up (Kiechl et al., 2018). Their current analysis added that people who ate foods high in spermidine were also less susceptible to cognitive decline. For example, the estimated dietary spermidine content correlated with higher scores on the mini-mental state exam at baseline and with less slippage on this brief memory screen over time. People who had more dietary spermidine were less likely to become cognitively impaired during the five-year follow-up. Participants also took a cognitive test battery developed by the Consortium to Establish a Registry for Alzheimer's Disease (CERAD). There, too, spermidine intake was tied to scores in domains of memory, executive function, and cumulative impairment.
The authors acknowledged the possibility that other components in the diet could have contributed to the effects. However, when they controlled for diet quality using the Alternate Healthy Eating Index, spermidine levels still correlated with better cognition. The Bruneck study did not measure spermidine levels directly.
Spermidine Across Species. In flies, spermidine was shown to enhance auto- and mitophagy and the memory of smells. In mice, it boosted mitochondrial respiration in hippocampus and spatial navigation (middle). In people, dietary spermidine correlated with better cognition (right). Bottom shows the proposed mechanism, starting with eIF5a hypusination. [Courtesy of Schroeder et al., Cell Reports, 2021.]
Combined, the two papers build a case for a beneficial role of spermidine in preventing age-related brain mitochondrial dysfunction and memory decline, commented Sergio Ferreira of the Federal University of Rio De Janeiro in Brazil. Ferreira noted that for people, it will be crucial to consider how, and by how much, one could safely increase spermidine levels. "Autophagy has been shown to be either beneficial or detrimental to learning and memory in the published literature, suggesting it may not be easy to find the right amount of autophagy needed for optimal memory function," he wrote.
Polyamine Trials?
The findings from the Bruneck study mesh with those of another study led by Miranka Wirth and Agnes Flöel of the German Center for Neurodegenerative Diseases in Dresden and Greifswald (Schwarz et al., 2020). Within a cohort of 160 participants aged 60–90, including 108 with subjective cognitive complaints, these researchers found that dietary spermidine intake was tied to hippocampal volume and cortical thickness. Adherence to a Mediterranean diet also correlated with these structural features of brain health, and the researchers reported that spermidine intake substantially contributed to this association.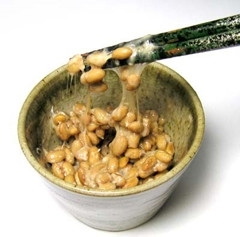 A recent Japanese study used a more pungent vehicle to deliver dietary spermidine. Natto is a traditional Japanese breakfast staple made of fermented soybeans. An acquired taste, it nonetheless oozes with spermidine. Curiously though, this study found that blood levels of spermine, not spermidine, gradually rose in people who noshed on natto every day. This rise, possibly due to conversion of spermidine to spermine in the body, correlated with reduced markers of inflammation in circulating monocytes, suggesting the polyamines had an anti-inflammatory effect (Soda et al., 2021).
Flöel and colleagues are testing spermidine supplements in clinical trials for cognitive aging. After a small pilot study hinted that 1 mg spermidine daily gave adults with subjective cognitive decline a slight advantage in memory performance over those taking placebo, the researchers began the SmartAge study (Wirth et al., 2018). This Phase 2b trial will evaluate how one year of 2 mg/day of spermidine supplementation affects memory in cognitively healthy older adults with subjective memory complaints (clinical trials.gov; clinical trials.gov; Wirth et al., 2019). Estimates of dietary spermidine intake around the world range from 5 mg to 12 mg per day (Buyukuslu et al., 2014; Nishibori et al., 2007; Zoumas-Morse et al., 2007).
Despite the paucity of clinical trial data, spermidine is already being marketed to the public. Longevity Labs+, an Austrian company founded by Madeo, sells a month's supply of wheat germ extract capsules on Amazon for $98. Each contain 0.5 mg spermidine. Wheat germ itself is available in most health food stores, and a few slices of aged cheddar cheese (10 g) or an extra helping of broccoli (60 g) each contain about 2 mg spermidine (Atiya Ali et al., 2011). Though dietary sources of polyamines differ markedly by region, many choices exist, as polyamine-rich foods include soybeans, mushrooms, green peas, eggplant, and citrus fruits.
Even if this new data suggest that enhancing mitochondrial function with spermidine could stave off age-related cognitive decline, what about neurodegenerative disease? "These data raise the question whether spermidine supplementation may be a promising approach in the course of treating Alzheimer's disease (AD)," wrote Marina Jendrach, Kiara Freitag, and Frank Heppner of Charité University in Berlin in a joint comment to Alzforum. They have uploaded a manuscript on bioRxiv that suggests spermidine promoted clearance of neurotoxic Aβ species and dampened neuroinflammation in a mouse model of amyloidosis (see Part 2 of this series).
Others agree that the mitochondrial data bodes well for preventing or even treating AD. "To me, these papers support the argument that bioenergetic metabolism and mitochondrial biology critically contribute to AD, and are justified targets," commented Russell Swerdlow of Kansas University Medical Center in Kansas City.—Jessica Shugart
References
News Citations
Paper Citations
External Citations
Further Reading
Papers
Muñoz-Esparza NC, Latorre-Moratalla ML, Comas-Basté O, Toro-Funes N, Veciana-Nogués MT, Vidal-Carou MC. Polyamines in Food.

Front Nutr

. 2019;6:108. Epub 2019 Jul 11 PubMed.
Primary Papers
Schroeder S, Hofer SJ, Zimmermann A, Pechlaner R, Dammbrueck C, Pendl T, Marcello GM, Pogatschnigg V, Bergmann M, Müller M, Gschiel V, Ristic S, Tadic J, Iwata K, Richter G, Farzi A, Üçal M, Schäfer U, Poglitsch M, Royer P, Mekis R, Agreiter M, Tölle RC, Sótonyi P, Willeit J, Mairhofer B, Niederkofler H, Pallhuber I, Rungger G, Tilg H, Defrancesco M, Marksteiner J, Sinner F, Magnes C, Pieber TR, Holzer P, Kroemer G, Carmona-Gutierrez D, Scorrano L, Dengjel J, Madl T, Sedej S, Sigrist SJ, Rácz B, Kiechl S, Eisenberg T, Madeo F. Dietary spermidine improves cognitive function.

Cell Rep

. 2021 Apr 13;35(2):108985. PubMed.
Liang Y, Piao C, Beuschel CB, Toppe D, Kollipara L, Bogdanow B, Maglione M, Lützkendorf J, See JC, Huang S, Conrad TO, Kintscher U, Madeo F, Liu F, Sickmann A, Sigrist SJ. eIF5A hypusination, boosted by dietary spermidine, protects from premature brain aging and mitochondrial dysfunction.

Cell Rep

. 2021 Apr 13;35(2):108941. PubMed.