Past Webinar
Updated Diagnostic Criteria and Management of Lewy Body Dementia
Introduction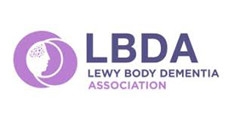 Despite being arguably the second most common dementing disorder, dementia with Lewy bodies, aka DLB, remains both mysterious and understudied. On Tuesday, October 10, 2017, the Lewy Body Dementia Association and Alzforum co-hosted a webinar discussion with DLB research leaders Ian McKeith and John-Paul Taylor, both at Newcastle University, England, U.K. The conversation was inspired by new consensus criteria for the diagnosis and management of DLB. The DLB Consortium had published the new criteria in the journal Neurology earlier this year (Jun 2017 news). Growing out of the International Dementia with Lewy Body Conference, held December 2015 in Fort Lauderdale, Florida, the updated criteria were co-authored by most leaders of this small global research community. The criteria elevate the importance of REM sleep disorder and incorporate the biomarker MIBG, among other changes. McKeith and colleagues hope that the new diagnostic and management guidelines will help clinicians catch more DLB cases. They also hope that the criteria will make this combined cognition and movement disorder more tractable for biomarker research, longitudinal cohorts, and clinical trials. Have you adopted the guidelines? What's working, what's not? How are they informing your research? Read the open access paper here, then view the slides and hear the discussion. Introduction by Angela Taylor, LBDA; moderation by Gabrielle Strobel, Alzforum.
Media
https://www.youtube.com/watch?v=k8Vd-s4vc3A
References
News Citations
External Citations
Further Reading
No Available Further Reading
Primary Papers
McKeith IG, Boeve BF, Dickson DW, Halliday G, Taylor JP, Weintraub D, Aarsland D, Galvin J, Attems J, Ballard CG, Bayston A, Beach TG, Blanc F, Bohnen N, Bonanni L, Bras J, Brundin P, Burn D, Chen-Plotkin A, Duda JE, El-Agnaf O, Feldman H, Ferman TJ, Ffytche D, Fujishiro H, Galasko D, Goldman JG, Gomperts SN, Graff-Radford NR, Honig LS, Iranzo A, Kantarci K, Kaufer D, Kukull W, Lee VM, Leverenz JB, Lewis S, Lippa C, Lunde A, Masellis M, Masliah E, McLean P, Mollenhauer B, Montine TJ, Moreno E, Mori E, Murray M, O'Brien JT, Orimo S, Postuma RB, Ramaswamy S, Ross OA, Salmon DP, Singleton A, Taylor A, Thomas A, Tiraboschi P, Toledo JB, Trojanowski JQ, Tsuang D, Walker Z, Yamada M, Kosaka K. Diagnosis and management of dementia with Lewy bodies: Fourth consensus report of the DLB Consortium.

Neurology

. 2017 Jul 4;89(1):88-100. Epub 2017 Jun 7 PubMed.