Just for Her? Study of Women's Biology Offers New Therapeutic Angle
It's not news that women run a higher risk of Alzheimer's disease than men. Nor is the thought that this has something to do with female sex hormones ebbing after menopause. Alas, hormone replacement has not worked, and it's time for fresh ideas. Researchers from the University of Southern California, Los Angeles, explored new ways to bolster cognition via the hormone axis in older women in a symposium at the 7th Clinical Trials on Alzheimer's Disease (CTAD) conference, held November 20 to 22 in Philadelphia. They characterized a metabolic profile that may flag postmenopausal women at risk for cognitive decline. They also presented therapeutic approaches in clinical trials, one involving a food supplement made from plant estrogens and the other involving injections of the neurosteroid allopregnanolone to stimulate neurogenesis. If this sounds like a ladies-only approach, not so. These treatments may benefit men, as well, speakers said.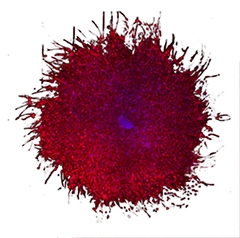 Estrogen-based therapies have a checkered history. On the one hand, animal and cell culture studies have established that estrogen signaling in the brain, particularly through estrogen receptor β (ERβ), promotes remodeling of spines and synapses, boosts excitatory neurotransmission, and appears to dampen neuroinflammation (see Feb 2008 news story; Nov 2011 conference story; May 2011 news story). Epidemiological studies have linked hormone replacement therapy (HRT) with lower Alzheimer's risk, and a small trial found that short-term hormone therapy maintained brain volume in postmenopausal women (see AlzRisk entry; Nov 2002 news story; Nov 2011 conference story). But subsequently, a finding of higher risk of dementia, heart disease, and some kinds of cancer with HRT in the Women's Health Initiative threw cold water on the idea of estrogen-based therapies (see Jul 2002 news story).
Estrogen regulates how the brain uses energy, including glucose uptake and mitochondrial function. In animal studies, the loss of reproductive hormones changes brain metabolism, noted Roberta Brinton of USC. If this happens in older women, it might put them at risk of Alzheimer's, since falling glucose use in the brain foreshadows the disease. Individual variation clearly plays a role, since all women go through menopause but only some head down the path toward dementia. How to find them? Working with Brinton, Jamaica Rettberg of USC is searching for early markers to identify those postmenopausal women most at risk for cognitive decline. To do this, she analyzed data from the five-year Early Versus Late Intervention Trial With Estradiol. ELITE comprises 643 women; almost half have recently gone through menopause, the remainder are 10 years or more past this milestone (see Hodis et al., 2014). Because peripheral metabolic biomarkers can serve as reporters of brain metabolism, Rettberg examined data on baseline metabolic measures such as blood glucose, insulin resistance, cholesterol, triglycerides, ketones, and blood pressure.
All the women had numbers in the normal range. Their data clustered into three distinct profiles, Rettberg said. Women with the "healthy metabolic" profile were at the lower end of normal, with an average blood pressure of 106/68, LDL cholesterol of 130, and fasting blood glucose of 80, whereas women judged to have a "poor metabolic" profile had numbers on the higher end of normal, such as a blood pressure of 121/76, LDL of 145, and blood glucose of 92. Women in this cluster also had much higher insulin resistance and triglycerides than their peers. The third group, the "high blood pressure" group, displayed a mixed profile, with high blood pressure and moderate insulin resistance and triglycerides. The study included about 40 percent minorities, and Hispanic women were more likely to have poor metabolism.
Rettberg then compared the cognitive performance at baseline of the three clusters. She saw a trend for the healthy group to score highest, the high blood pressure group in the middle, and the poor metabolic group lowest. This suggested to Rettberg an association between metabolism and cognition. Were the women with poor metabolic scores at greater risk for future dementia? To see how performance changed over time in the absence of hormones, Rettberg analyzed outcome measures for women on placebo. However, by the end of the study, all groups had improved significantly on measures of memory and global cognition, which Rettberg attributed to the women learning the tests. Tests of executive function showed no such practice effects; on these measures the high blood pressure group declined slightly.
Rettberg noted that all these metabolic measures are commonly used in routine medical care, hence the profiles could easily be adopted for screening. If a woman learns she may be at risk, can she avert dementia by changing her lifestyle? This is unknown. Over the five years of the study, most women remained in the same metabolic group, even those who improved on specific measures such as blood pressure. That said, the ELITE trial was not trying to change metabolism, Brinton noted. Also unknown is how hormone therapy changes women's metabolic profiles. Rettberg will next analyze data from ELITE participants on estradiol to see whether hormone replacement make a difference. The researchers also want to see if the findings will translate to men.
Given concerns about standard HRT, what about safer alternatives? Some researchers have turned to estrogen-like compounds derived from plants. Known as phytoSERMs (selective estrogen receptor modulators), these compounds activate ERβ. PhytoSERMs are sold as dietary supplements, and some studies have reported cognitive benefits for postmenopausal women (for review, see Zhao and Brinton, 2007). At CTAD, Lon Schneider of USC detailed research into these compounds led by himself and Brinton. They found that a particular phytoSERM formulation, when given to female rodents whose ovaries had been removed, prevented menopause symptoms such as hot flashes, as well as waning brain metabolism and spatial memory performance (see Zhao et al., 2011; Yao et al., 2013). The phytoSERM formulation likewise improved spatial memory and prevented some amyloid plaques in female 3xTg AD mice when given before deposition began (see Zhao et al., 2013). The preparation consists of an equal mixture of three phytoSERMs from soy: daidzein, genistein, and S-equol.
Schneider described an ongoing Phase 1/2 trial of this preparation. He is trying to develop this formulation as a food supplement with a structure-function claim, not a drug. This allows for a nutraceutical regulatory path, which is cheaper. The study group consists of 71 women who are undergoing or recently underwent menopause, and who have hot flashes and concerns about their memory. They take one tablet per day, either placebo or 50 mg or 100 mg of phytoSERM. The 12-week study includes a crossover at four weeks, i.e., some participants switch from placebo to drug or vice versa. This design boosts the power of small studies to detect a treatment effect, because each participant provides her own drug-placebo comparison. Outcomes include memory tests, a neuropsychological battery, measures of menopause symptoms such as hot flashes, and markers of mitochondrial function. In answer to an audience question, Schneider noted that previous studies have shown that phytoSERMs in general enter the brain. In this trial he will measure only plasma concentrations, not CSF, and so will not have direct proof that this particular formulation crosses the blood-brain barrier.
Data collection will wrap up this month, Schneider said. If he sees a consistent cognitive benefit, i.e., a benefit across multiple measures, Schneider said he would consider applying for an Investigational New Drug (IND) authorization for future trials, which could include men as well.
Beyond phytoSERMs, the CTAD audience heard an update on allopregnanolone. "This is a first-in-class regenerative therapeutic to treat early Alzheimer's," Brinton told the audience. In mouse models, this neurosteroid metabolite of progesterone triggers the birth of new neurons, curbs amyloid deposition, and preserves cognition (see Oct 2005 conference story; Mar 2010 news story).
Brinton and Schneider are leading a Phase 1 multiple-ascending-dose trial of the steroid in 16 men and 16 women with MCI due to AD or mild AD (see Aug 2013 conference story). The trial is enrolling participants, and Brinton expects to begin dosing in January 2015. She also told Alzforum that she had just finished analyzing toxicology data from a six-month allopregnanolone study in rats, and the data indicate good safety for chronic treatment.
During the trial, the researchers will scan participants with MRI to detect any microhemorrhages due to treatment. This is a requirement from the Food and Drug Administration, but Brinton noted that the MRI data will also allow her to monitor for possible brain regeneration by measuring hippocampal volume, brain connectivity, and white-matter tracts.
Will these approaches leave men out in the cold? Far from it, researchers say. Men's brains also express ERβ, hence they might benefit from treatments that tickle this pathway. Allopregnanolone is already being tested in both men and women, and the metabolic profiling to identify populations at risk for AD that was first developed in women could be used to also identify men at risk. As the saying goes, what is good for the goose may yet be good for the gander.—Madolyn Bowman Rogers
References
News Citations
Research Models Citations
Paper Citations
External Citations