CONFERENCE COVERAGE SERIES
2019 DIAD Family Conference: Mutation, Participation, Innovation.
Los Angeles, California
13 July 2019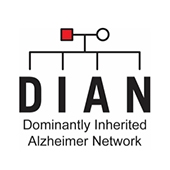 On July 13, the day before the Alzheimer's Association International Conference started in Los Angeles, 263 DIAN participants and their partners met in the same location with scientists, clinicians, research funders, and representatives of the association for a pre-meeting. They celebrated a shared commitment to use the scientific opportunities inherent in dominantly inherited Alzheimer's disease toward a better understanding and clinical trials to prevent the disease. Four stories in this series showcase the resilience of DIAN participants, progress in AD genetics, a first look at emerging RNA-based therapies, and an update on DIAN clinical trials.