Yaffe and Kawas Share 2017 Potamkin Prize
This year's Potamkin Prize for Research in Pick's, Alzheimer's, and Related Diseases goes to Kristine Yaffe of the University of California, San Francisco, and Claudia Kawas of the University of California, Irvine. These two pioneers in the epidemiology of dementia will share the $100,000 prize, which is made possible by the Potamkin Family Foundation of Miami Lakes, Florida, and rewards contributions to research in neurodegenerative disease. Yaffe and Kawas will be honored at the 69th annual American Academy of Neurology meeting, held April 22 to 28 in Boston.
Despite the hundreds of publications Yaffe has churned out so far, a central theme emerges from her work, and it is that a sizable portion of the dementia burden in the world is preventable. Yaffe has uncovered myriad modifiable risk factors for dementia. Findings published throughout the span of her career have helped untangle the complex relationship between estrogen replacement therapy and cognitive decline (see Yaffe et al., 1998; Yaffe et al., 2005; Whitmer et al., 2011). Her work has exposed cognitive dangers of high cholesterol, cardiovascular and metabolic syndromes such as diabetes and midlife obesity, as well as sleep disorders and lack of exercise (see Mar 2002 news; Nov 2004 news; Research Timeline; Aug 2011 news; and Jul 2011 news). Her studies on thousands of military veterans have linked dementia to head trauma or post-traumatic stress disorder (see Yaffe et al., 2010; Jun 2014 news). Yaffe's work sends the message that millions of dementia cases could be prevented through behavioral and lifestyle changes (see Jul 2011 news on Barnes and Yaffe, 2011, and Norton et al., 2014).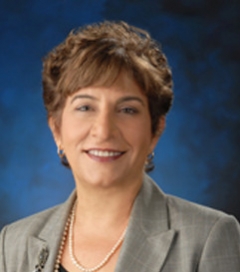 As a geriatric neurologist, Kawas has focused on defining the unique factors that influence dementia in people over the age of 90. Long before studying the oldest old became fashionable, Kawas started the 90-plus study of nonagenarians and centenarians (see Kawas, 2008). This seminal project has yielded dozens of analyses about this rapidly growing demographic. Her studies retired the old idea that dementia levels plateau after a certain age, finding that dementia risk still doubles every five years even in the oldest old, just as it does starting in a person's 60s (see Corrada et al., 2010). While initial findings from 90-plus pointed to a disconnect between amyloid and tau pathology at autopsy and dementia, subsequent work concluded the opposite (see Robinson et al., 2011; Jan 2012 Alzforum webinar).
Kawas has also linked decreases in synaptophysin to dementia in the oldest old, as well as risk factors including inflammation, visual memory impairment, and hypertension (see Head et al., 2009; Kravitz et al., 2009; Kawas et al., 2003; Corrada et al., 2017).
Both Yaffe and Kawas have contributed generously to discussions and commentary on Alzforum over the years. We thank them and heartily congratulate them on this prize.—Jessica Shugart
References
News Citations
Webinar Citations
Paper Citations
Other Citations
Further Reading
No Available Further Reading