Mary Jo LaDu, or MJ, as she was affectionately known among her many close friends and colleagues, passed away on March 28 after a prolonged illness. On May 8, scientists and friends gathered in person and online for a memorial service, many recounting her dedication to science and to her students.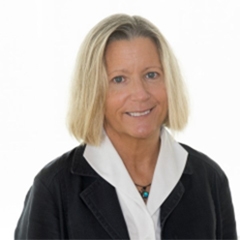 LaDu, who worked at the University of Illinois, Chicago, when she passed, will be best remembered in the Alzheimer's field for her studies on the roles of ApoE and sex in AD pathology. Her early work focused on the relationship between ApoE and amyloid, teasing out the effects of the different apolipoprotein isoforms (LaDu et al., 1994; Jordan et al., 1998; Tai et al. 2013).
LaDu uncovered how these two proteins modulate other pathways, both physiological and pathological, helping identify and understand potential drug targets, including retinoid receptors, and modulators of ApoE lipidation (Tai et al., 2014; Sep 2014 news). Her EFAD transgenic mice, which express human ApoE isoforms in a 5xFAD mouse background, are widely used today (Youmans et al. 2012).
Over a 30-year career, LaDu nurtured numerous fruitful collaborations. If you would like to celebrate her life with a memory, anecdote, photo, or story that captures the MJ you knew, please use the comment box below.—Tom Fagan
References
News Citations
Paper Citations
External Citations
Further Reading
No Available Further Reading