New Drug Discovery Institutes to Tackle AD in the U.K.
Alzheimer's Research UK announced February 16 that it has united three powerhouse universities to try to fill the gap between academic discovery and the development of successful treatments for AD. The nonprofit has put up £30 million ($46 million) for three new institutes under the umbrella of a new entity called the Drug Discovery Alliance. Institutes at the University of Cambridge, University of Oxford, and University College London (UCL) will each receive about £10 million to fund operations for the first five years, and will each hire about 30 chemists and biologists experienced in drug development. The organizers of the centers, called Drug Discovery Institutes, hope to come up with at least one novel drug lead by 2020, and ideally more.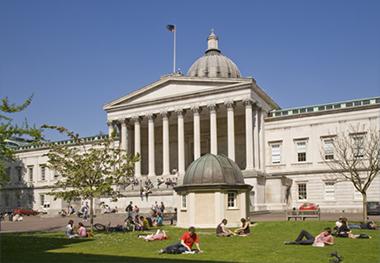 "There is a shortage of new targets and new ideas for drug discovery in Alzheimer's disease," said Eric Karran, who directs research at Alzheimer's Research UK. Academic scientists have new ideas, but often lack the know-how or the time to turn them into viable, validated drug leads. Pharmaceutical companies want those leads, but cannot afford to take on risky compounds that have not undergone preclinical validation. Indeed, industry researchers often find they cannot replicate findings from academic studies (see May 2013 news and Prinz et al., 2011). The Drug Discovery Alliance will fit in between those academics and companies, shepherding new ideas through preclinical validation. Once the institutes have a validated drug lead, they might spin off a company or pass it on to pharma, Karran said. Several companies already have expressed interest in collaborating with the alliance, for example by sharing compound libraries for screening.
Collaboration between the new institutes and both industry and academic scientists will be a key part of the approach. Each institute will have an academic leader and a chief scientific officer, likely someone with industry experience. The academic leaders will help connect thinkers at their universities to the new drug discovery experts right on campus. "The leading scientists in the three institutions are like lightning rods for everything that is happening within the universities in terms of research in neurodegeneration," said Giampietro Schiavo, who will share this role at UCL with John Hardy and Bart De Strooper of VIB in Leuven, Belgium. De Strooper has a part-time appointment at UCL for this purpose. David Rubinsztein will act as the liaison at the University of Cambridge, and Chas Bountra and Simon Lovestone will share the post at Oxford. Bountra said he is eager to share any tools, compounds, or expertise generated at the institute with scientists worldwide.
The three institutes will work closely together, sharing resources and making sure their projects do not overlap. Each excels in different areas, Schiavo said. UCL has expertise in genomics and the clinical aspects of Alzheimer's; Cambridge brings strength in genetics, chemical biology, and disease modeling; and Oxford shines in structural genomics and screening. All three have identified facilities for their new ventures. Each institute is now searching for a chief scientific officer, and Schiavo expects to have this and other top positions filled by early summer.
Will this collaborative approach to drug discovery deliver a blockbuster to protect neurons from Alzheimer's? Karran has high hopes. "We imagine that we will keep these institutes open so long as people suffer from neurodegenerative disease," he said. The Drug Discovery Alliance is one of several large-scale U.K. initiatives underway as part of the country's new resolve to fight Alzheimer's disease (see Feb 2015 conference story).—Amber Dance