'The Genius of Marian'—A Personalized Look at Life with Alzheimer's
Pamela White of Dedham, Massachusetts, suffers from early onset Alzheimer's disease. Her diagnosis came at age 61, a year after she began writing a biography of her mother, the accomplished artist Marian Williams Steele, who died of Alzheimer's in 2001. After Pam's diagnosis, her book project, The Genius of Marian, morphed into video, as her son, Banker, a filmmaker, began documenting how Alzheimer's affected both his mother and grandmother. Harking back to Pamela's youth with archival Super 8 film footage, the documentary follows Pamela for four years after her diagnosis, tracing the trajectory of how her sunny personality and ready, movie-star smile gives way to confusion and frustration as the disease inexorably progresses.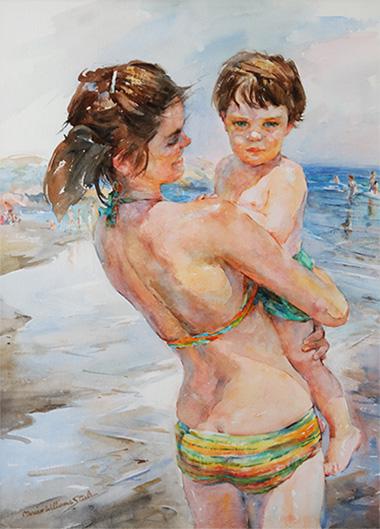 One year into filming, mother and son realize that their project could help others and Pam agrees that what started as a private family film should become public.
From pained negotiations about taking anxiety medication to tension over boarding the family boat, The Genius of Marian offers a deeply personal account of a family coming to terms with Alzheimer's as Pamela's husband, Ed, takes care of her at home, with some support from their three adult children. Neurologists are using The Genius of Marian to teach medical students. For researchers who study AD, it serves as a vivid reminder of what they are up against in real life.
The movie has won regional awards and was selected for showing at numerous showcase events, including the Tribeca Film Festival in New York. It is being shown at select locations nationwide. Check here for local listings.
The movie is slated to air on public television September 8, 2014.—Tom Fagan
References
External Citations
Further Reading
No Available Further Reading