Field Loses Another Pioneer with Passing of Allen Roses, 73
Even as the Alzheimer's research community was reeling from the news of Dale Schenk's untimely death, the next blow hit. Also on September 30, Allen Roses had passed away. Two titans struck down on the same day? Some might rightly suspect a tear in the universe last Friday.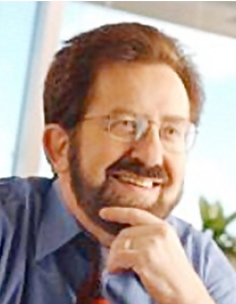 According to news reports, Roses, 73, had a heart attack. Roses worked at Duke University, Durham, North Carolina, and was CEO of Zinfandel Pharmaceuticals, which he founded.
While at Duke in 1993, Roses identified apolipoprotein E4 as a major genetic risk factor for late-onset AD (Stritmatter et al., 1993; Corder et al., 1993). Even though geneticists initially questioned this seminal work, as geneticists are wont to do, it was subsequently confirmed over and over again. Indeed, it opened a window onto AD pathogenesis.
Thousands of papers have since been published on the role of ApoE variants in AD, though a full understanding of ApoE's role in AD eludes the field to this day. Even so, a large secondary prevention trial using ApoE4 genotype as a selection criteria is now underway (see Generations study).
Ironically, Roses, who famously had no fear of controversy, would later challenge his own finding. He claimed that the true risk allele on chromosome 19q13 was not ApoE4 itself, but the adjacent TOMM40 gene, which encodes a mitochondrial outer membrane protein. Discovering a variable length polyT region within an intron in Tomm40, Roses reported the longest variant to be associated with an earlier onset of AD and co-inherited with the ApoE4 allele (see Nov 2009 conference news). In further work, he tied the longer Tomm40 alleles to brain atrophy and cognitive decline (see Jul 2010 conference news), though other studies have not confirmed these associations (see Aug 2011 news).
After 10 years at GlaxoSmithKline (now GSK), Roses returned to Duke, where he continued to study the role of Tomm40 in AD. He was instrumental in establishing the global TOMMORROW trial, which will test if the Tomm40 long-T allele predicts conversion from mild cognitive impairment to AD, and if the diabetes drug pioglitazone can delay this progression (see Aug 2013 conference news). TOMMORROW receives funding from Takeda, maker of pioglitazone, and Zinfandel.
Alzforum invites friends and colleagues to raise a glass of nice red wine to Roses, then share their thoughts, memories, and stories by emailing gstrobel@alzforum.org.—Tom Fagan
References
News Citations
Therapeutics Citations
Paper Citations
Strittmatter WJ, Saunders AM, Schmechel D, Pericak-Vance M, Enghild J, Salvesen GS, Roses AD. Apolipoprotein E: high-avidity binding to beta-amyloid and increased frequency of type 4 allele in late-onset familial Alzheimer disease.

Proc Natl Acad Sci U S A

. 1993 Mar 1;90(5):1977-81. PubMed.
Corder EH, Saunders AM, Strittmatter WJ, Schmechel DE, Gaskell PC, Small GW, Roses AD, Haines JL, Pericak-Vance MA. Gene dose of apolipoprotein E type 4 allele and the risk of Alzheimer's disease in late onset families.

Science

. 1993 Aug 13;261(5123):921-3. PubMed.
Other Citations
External Citations
Further Reading
No Available Further Reading